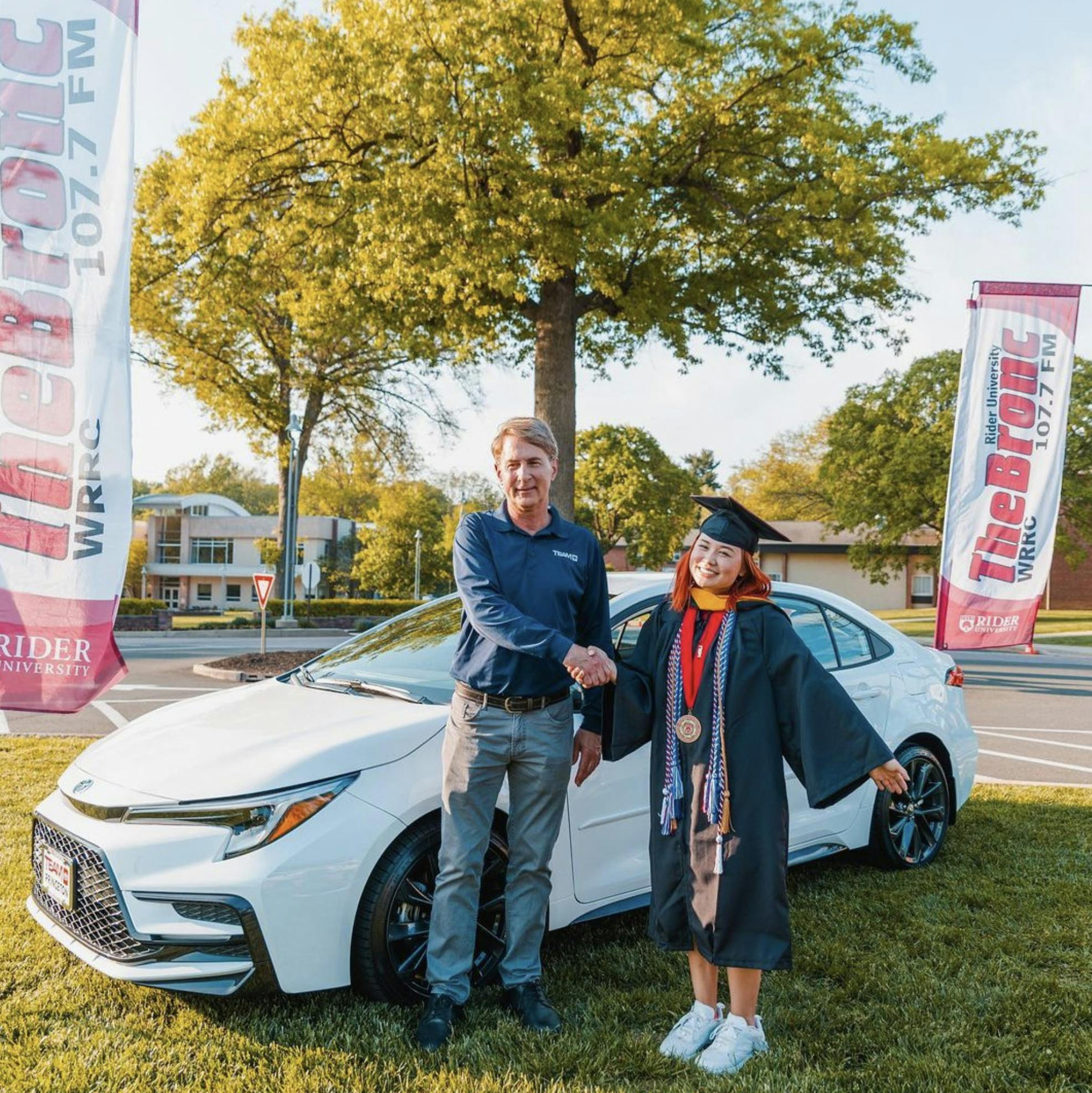 We're Proud To Support: Rider University & 107.7 The Bronc | Cruisin' From Commencement
Congratulations to this years' winner, Nicole Chen!
At Team Toyota, we are once again proud to support Rider's Crusin' From Commencement. Each year we continue to be amazed at the dedication, resiliency, and determination of the senior students. Their hard work is evident through the videos they submit, and we hope that by providing that their transportation needs are met directly after college, they can get a head start on achieving their dreams and continuing to pursue excellence. We value the support of the community with utmost importance, and we couldn't think of a better way than by partnering with Rider and investing in the future.
All graduating undergraduate and graduate students, who were eligible to walk at Rider University's Class of 2023 Commencement celebration, were qualified to participate.
To enter to win The Bronc's all-new 2023 Toyota Corolla SE, contestants had to create an original, two-and-a-half-minute video telling us about their Rider University experience and what being a Bronc has meant to them during their time at Rider. They had to include one or more of the following topics in their video:
Student/Faculty collaboration or mentorship
Development as a leader
Involvement in the Rider Community
Internship and professional experiences
The arts at Rider
Global and cultural experiences
Community service and service-learning
Back to Parent Page